How Often Do You Really Need to Pump Your Septic Tank?
Turns out… Probably not as often as you think…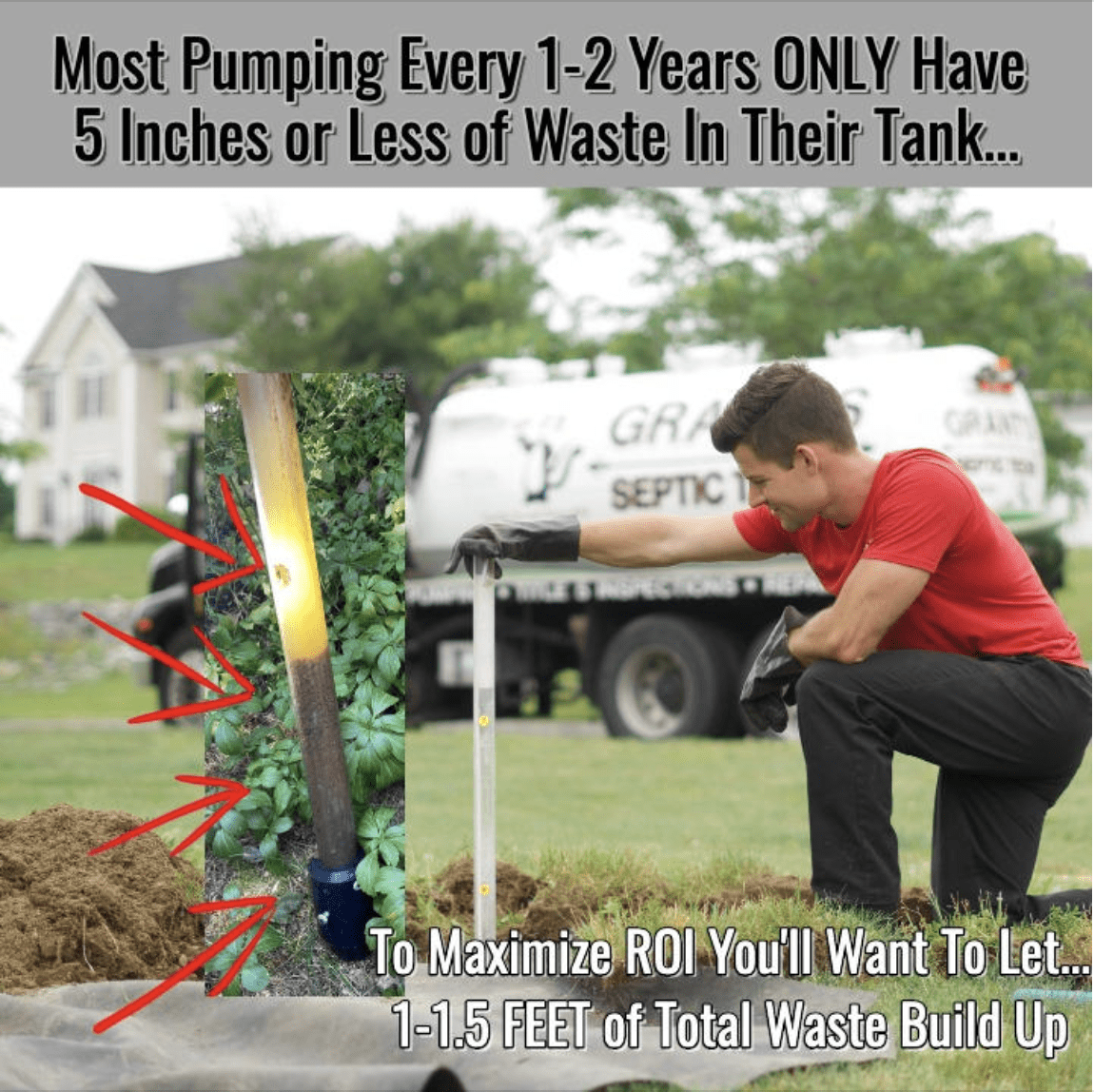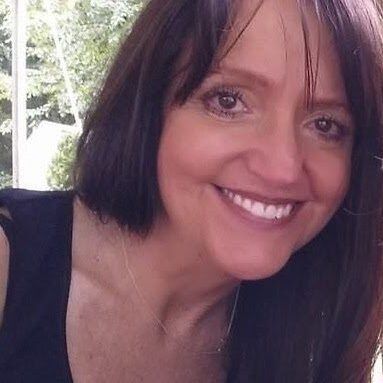 Patricia Kelly
"We scheduled a septic pump. Tech was on time, very friendly and informative. Turns out we did not need the septic pumped and his honesty saved us money. We will be using Grant's Septic going forward."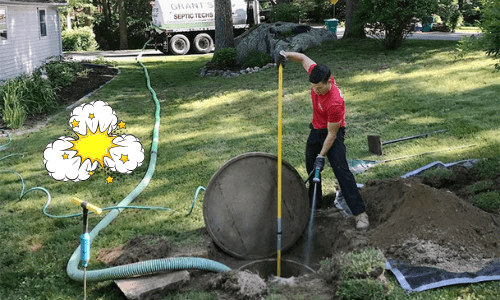 Hey… We're not here to pressure you into something you don't want to do.
If it's your mission to single-handedly support the septic tank pumping industry, we're not going to leap in your way!
-But- if your only hang-up is that you don't want a poop explosion during your next Bingo night… Let's talk.
After 60 years of being in the septic industry, we know through experience, and scientific studies that pumping should only be done when waste levels build up.
We're Busting Myths Over Here!
In the words of Dwight Schrute, "False."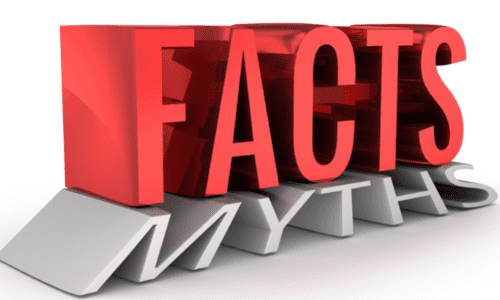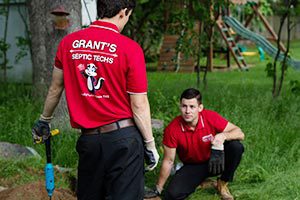 "I need to pump my septic tank every year."
This is the most common myth we hear spouted as fact.
However…
[FACT] Unless your septic tank is being held together with good old-fashioned duct tape and you are refusing to buy a new one -or- you have an apartment's worth of people inside a small house, most people only need to pump every 3-5 years.
"Not pumping could cause… [insert spooky music] the dreaded BACKUP."
Yes, blockages are a pain, and backups are a NIGHTMARE, but that still doesn't mean you need to pump every year.
[FACT] Septic sludge buildup is normal, but it usually doesn't buildup enough for you to need to change it. In fact, a foot or less of buildup is perfectly normal and safe to have in your septic tank.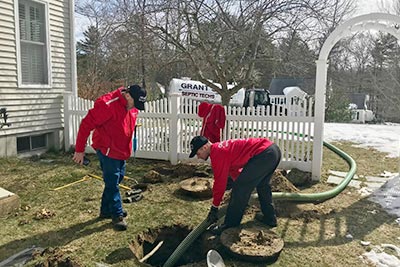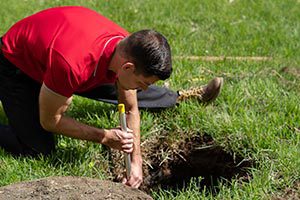 "Pumping often is actually saving me money."
Hard no.
[FACT] People who pump every 1-2 years are missing out on upwards of $900. Over the life of the septic system, what you're spending on pumping could buy an entirely new septic system!
"Technician was very Professional, on time and knowledgeable. I have used septic companies in the past and they told me I had to pump my system every year. Grants Septic Techs were honest and didn't over charge for a service which was not needed at the time." - Jason Atchue
We Decided to Treat Our Customers Like We Would Our Own Family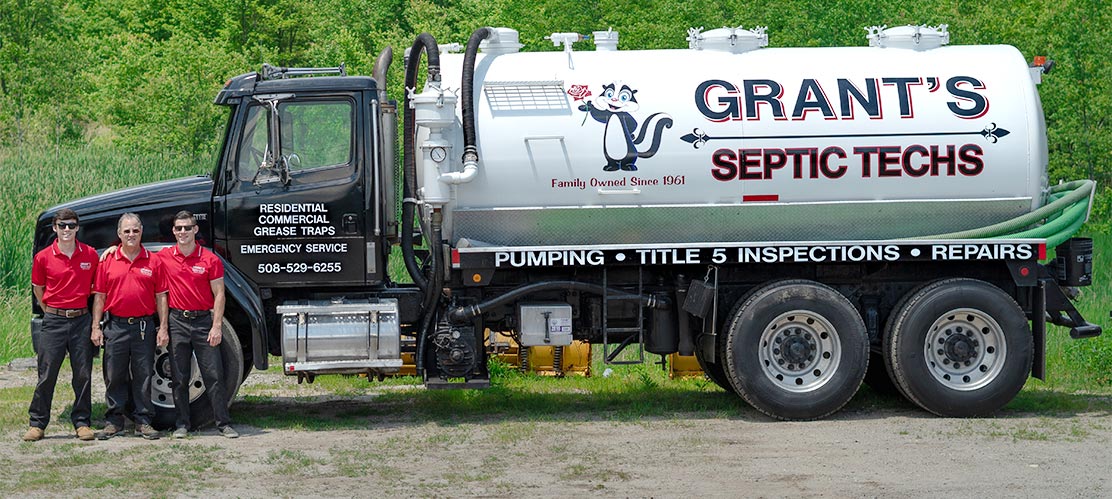 We got sick of hearing so many of the septic system industry lies being parroted back to us. It wasn't that we were mad at our customers… It was that we were mad at the people who lied to them.
We started to take it personally...
We started thinking… what if this was my sister… my brother… my grandma that was being lied to?
But why should our family be the only ones getting expert advice that doesn't cost them a fortune?
So, we made a bold decision — especially for our industry — to treat everyone we met like we would our own family. 
…And that meant being REAL with them about their septic tank situation.
Septic Tank Maintenance Testing:
Peace of Mind & Peace for the Bank Account
We introduced maintenance testing to help customers SEE what they need. We can actually calculate roughly how much time do you have before you need to pump again.
Our Maintenance Test:
We like things to be no drama and all facts. If you like that too, then let us show you!
The Friends & Family Attitude Extends to Our Pricing
PLUS - If our Maintenance Test shows waste levels that require pumping then the Maintenance Test is FREE.

Zoe D'Appolo
"I called... It's no wonder they have 5 stars. They texted when they were on their way and arrived right at the beginning of the scheduled timeframe. Harry was awesome, super nice and hilarious! He provided information I didn't know about my septic tank and gave me some peace of mind. I'm definitely planning on sticking with them..."
Would You Like a Luxury Vacation? Or too Many Septic Tank Pump Sessions?
 If you're the average septic system owner, you're probably overpumping your septic tank AND robbing your bank account by close to $9k. Here's how we figure... The life of a septic system usually lasts 40 years.
That means:
Pumping 1x a year: 40 years x $300 = $12,000.
Pumping the way most should at about 1x every 4 years: 10 x $300 = $3,000
12k- 3k = $9,000 you could be saving!
Not Sure if Your Septic Tank is Ready for a Pump?
We're proud to be able to help many people get clarity and peace of mind when it comes to their septic tank.
Here are some love letters we've collected over the last 60 + years…
Would 100+ 5-Star Reviews Be Reason Enough To Give Us A Chance?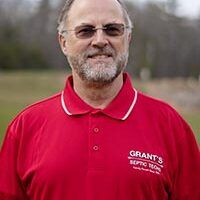 Daniel Grant
CEO - 60 years of managing the septic business since he was 18 years old and worked for his dad, William, before then.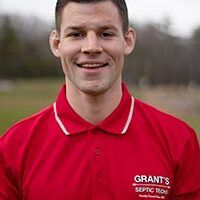 Derek Grant
COO - Manages operations and sales. Studied at BSU - biology, and science. Loves the family septic business.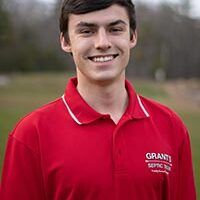 Brandon Grant
CMO - Manages marketing and office. Studied at BSU - business management, marketing, and finance.
Marc Goodwin
"Great experience with Grant's. Real professional. Easy booking online. Got a 2 hour window for the appointment and a text a few days earlier to go over a couple of items/questions. Got a text saying they were on their way. Showed up right at the beginning of the 2 hour window. Dug and returned everything with no mess. Great conversation about the state of my tank, and because it was not in need of pumping, they reduced the services and saved me some coin. I now have a recommendation on what to do and when, and I'll definitely be using Grant's exclusively from now on."
© 2023 Grant's Septic Techs - All Rights Reserved